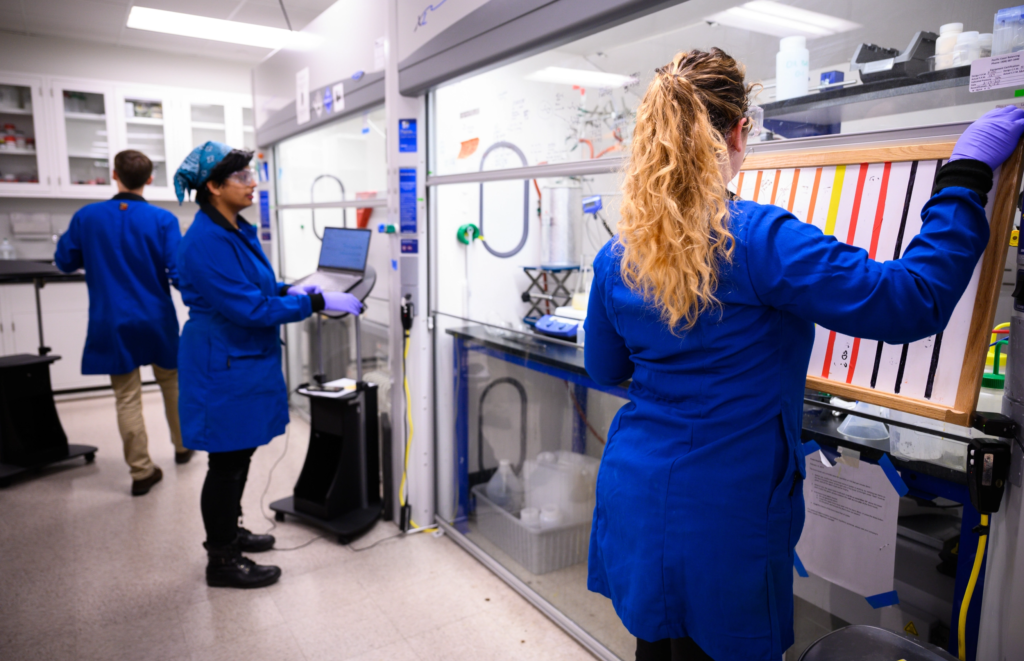 Employee Experience
Our team enjoys a casual and highly collaborative workplace with a focus on continuous growth and supportive accountability. As a teammate of Sepion, you will have the opportunity to demonstrate your expertise and work closely with talented engineering, scientific, and operational teams. We value your impact and support your continued growth through frequent and consistent conversations centered around your goals. We strive to foster your sense of belonging by recognizing your contributions and offering you the opportunity to work on small teams with personalized support from leadership.
We highlight feedback as a significant component of our overall communication, and we train our team to focus on intention and impact through delivery. Trust is the bedrock of any effective feedback, whether it is positive or critical, and we encourage all team members to reflect on their communication preferences and share them company-wide to help establish trusting relationships. While our atmosphere is informal, we expect our team to be respectful and inclusive of all people while providing space for everyone to be their authentic self.
Compensation Philosophy
We actively follow industry and regional compensation trends to provide a comprehensive and competitive total compensation package that rewards and recognizes our employees' impact while encouraging healthy balance, promoting professional growth, and raising overall job satisfaction.
Our total compensation package is designed to attract and retain top talent in the renewable energy space.
Other Benefits
Sepion provides employees with 100% coverage of employee healthcare premiums and 50% coverage of dependent healthcare premiums. You will have access to a variety of providers to allow you to select the best care plan for you and your family. Healthcare coverage includes medical, dental, vision, and life insurances. We offer paid holidays, vacation, sick, volunteer, and bereavement days, as well as paid parental leave. Sepion offers 401k contributions and bonuses to our employees, ensuring our commitment to equity is reflected in the structure of these programs.