United by a passion to sustainably power humankind
In addition to being a groundbreaking solution, Sepion's technology can be readily adopted as it leverages the current Li-ion manufacturing infrastructure and liquid electrolytes.
– Nicolas Cudré-Mauroux
Solvay's Chief Technology Officer
What we deliver + our design
Our Partners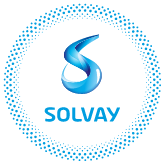 Our Technology
Our core innovations—centered on soft membrane materials and liquid electrolytes—are designed for manufacturing thereby enabling incumbent lithium-ion cell manufacturers to repurpose existing infrastructure to deliver a step change in battery performance with minimal switching costs.
Shape The Future With Sepion
Sepion is about people, and only by building a dedicated and mission-aligned team can we meet our ambitious goals while staying true to our values.
We are always looking for engaged, highly qualified, creative, and motivated professionals like you!